Welcome to a smarter way to manage your home utilities with muvar.ca, where we proudly introduce Sammy, our AI-Enabled Chatbot/Advisor is housed conveniently at the bottom right-hand corner of the site, ready to assist you.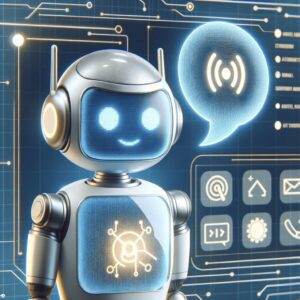 With a single click, Sammy will pop up to provide the help you need, be it comparing electricity rates, connecting with top rate providers in Alberta, or offering home management tips. With Sammy's assistance, you can power your home more efficiently and navigate the complexities of utility management with ease.
Sammy Makes Finding the Best Electricity Rates a Breeze
With Sammy, uncovering the most cost-effective electricity rates is straightforward and quick. Engage in conversation with Sammy, and you'll tap into a world of knowledge about the finest rate providers in Alberta. Sammy's advanced algorithms analyze countless data points to present you with clear, concise solutions, empowering you to make decisions with confidence.
Tailored Home Management Tips from Sammy
Sammy is more than a chatbot—it's your personal advisor for all things related to home management. Whether you're on the hunt for strategies to slash your energy usage or seeking sustainable living suggestions, Sammy is primed to assist. Through each interaction, Sammy adapts to your preferences, ensuring advice is always personalized to your needs.
Sammy's Compassionate Assistance for Those Struggling with Bills
We recognize the challenge of juggling household finances, especially for those grappling with bills. Sammy extends a sympathetic ear and practical guidance to help you navigate through tough financial times. From budgeting insights to exploring different payment options or linking you to community based agencies that offer support to similar people in your situation, Sammy is there to support you in finding relief.
Sammy's Multilingual Support for Diverse Homeowners
In our commitment to cater to a diverse range of homeowners, we are excited to share that Sammy is not just smart but also multilingual. Whether you speak English, Spanish, German, French, or other major languages, Sammy is equipped to converse with you in your preferred language. This feature breaks down language barriers, ensuring that our advice on energy savings, home management tips, and support for those struggling with bills is accessible to a wider audience. Now, no matter where you are or what language you speak, Sammy is ready to assist you with the same efficiency and friendliness.
Transform Your Approach to Home Management with Sammy
Start your journey toward more intelligent home management today. Visit muvar.ca and let Sammy, your friendly AI-enabled chatbot, guide you towards significant savings on your electricity bills. With Sammy's assistance, power your home more efficiently and say goodbye to utility management woes