Looking for better Electricity & Natural Gas Deals?
Do you live in Alberta and looking for better Electricity and Natural Gas deals? Then, muvar's Rates Comparison service is just what you need!
With Muvar, You Can:
Find better deals on your utilities – Up to 20% less!

Easily calculate your monthly energy usage cost with our proprietary Energy Cost Calculator.

Get notified each time a new deal is available in the market.

Sit back while we do the rest, at absolutely ZERO cost to you.
Electricity & Natural Gas Price Comparison
Let Muvar handle your search for better utilities deals! We'll provide a list of great options and connect you with your selected energy provider with just one click.
And the good news is, this service is FREE!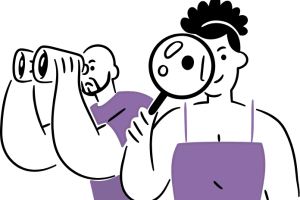 Click On Compare Energy Rates

Provide us with basic details about your service.

We'll get to work

Muvar will compare and share the best energy deals with you.

You choose 

Choose the best deal from the list, and we'll link you up with the selected energy retailer. Click on Notify Me of New Rates

Register your interest to be notified of new deals.

Sign-Up

Opt-in to our  Free Bill Savers Club with just a click of the button.

Muvar gets to work

We will let you know each time there's a new Electricity and Natural Gas deals. It's all Free!
Is It Worth Switching Your Energy Provider?
Our video on 5 Myths About Energy Switches answers this burning question!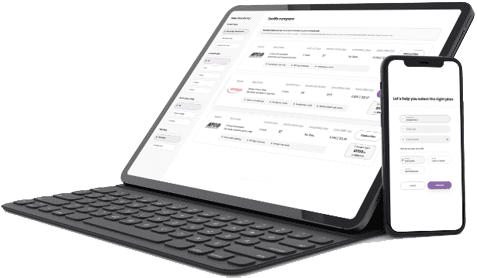 Be the first to know when to switch
Join Muvar's Bill Savers Club for immediate energy deal notifications and expert tips on managing your bills like a pro!
I'm so glad I don't have to scour the internet for electricity and natural gas deals. THIS IS GREAT!!! Way to go guys.
The
Bill Savers Club
is a game changer for me. I'm immediately notified of any news or deals that comes up so that I can adjust my energy plans accordingly.
One word for this - TERRIFIC!!!
Summer 2023 is expected to be a scorcher in Alberta. However, there are still plenty of ways to beat the heat without breaking the bank. Here are six tips for staying cool and saving money.
As wholesale Natural Gas price is at 18 Month Low, This is a good time to save big on your bills by switching to variable gas plan. Our cost calculator shows that those currently on fixed plans could save
A typical Regulated (RRO) electricity customer in Alberta can expect to pay approximately $100/month more in consumption costs this winter compared to the previous year.